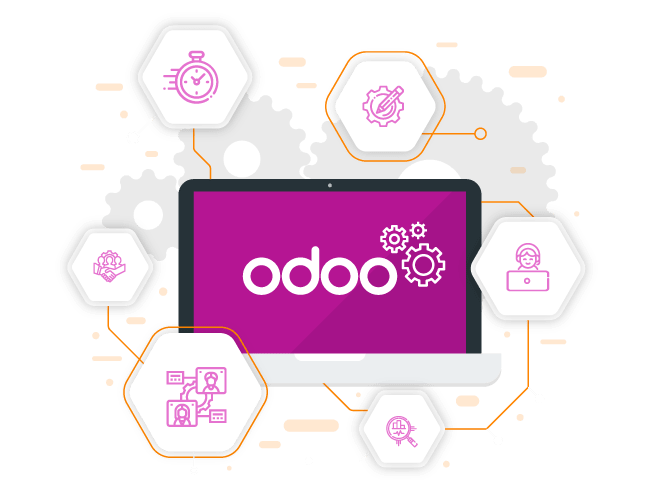 Odoo Customization
An enterprise application must go by client's way. Customization provides that personalized experience in an application focusing on the client's requirements and ideas. Odoo provides a fully functional package to meet up an enterprise requirement, but there will be always an extra required by the clients. At Smarten Technologies we analyze your requirement on the additional needs and there by setting the right strategy for fulfilling the functionalities. We deliver high end customization services so that customers get the full benefit of using their application, there by achieving the business goals. Extending Odoo's modular approach, our technical team assist you to achieve your all desired needs.

Requirement Gathering
We will arrange a meeting with you and our technical staff.

Gap Analysis
We examine the discrepancy between your needs and the functionality.

Feasibility Study
Eequested modifications in apps without compromising

Estimation
An estimation of the cost & duration & implementation will be shared with you.

Customer approval
We wait for your approval to proceed further.

Development
According to standards as well as demands and requirements, the platform will be created.

Testing
Multiple integrated, as well as unit testing, will be undertaken to estimate the reliability.

Delivery
The completed and tested modules will be delivered to you.

Why do experts need to do it?
Expert Partner
Cost efficient solutions
In-depth knowledge of technical/functional aspects
High customization
Strict following of standardized protocols
High Coding Standards & Reliability
Non-expert Partner
Cheap and non reliable solutions
Does not understand all the aspects
Limited customization
May deviate from standardized path
Lower coding standards.